The river Mosel has its source in the Vosges at Col de Bissang at 718m. It flows after 511km in the River Rhine at Koblenz. Let's see how far we can make it.
The route leads via Nancy to Thionville and we try to be as close to the river as possible. Traudel does part of the way on bike. there is no separate bike track but the road along the riveris not very busy. In Thionville we meet up with Domy and Yves.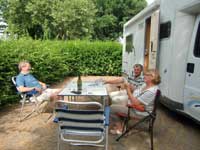 From here a biketreck follows the river to its mouths in Koblenz.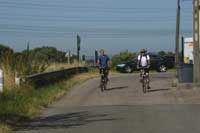 Our first leg goes to the border triangle France - Luxembourg - Germany.
With the French train brings us back to Thionville.